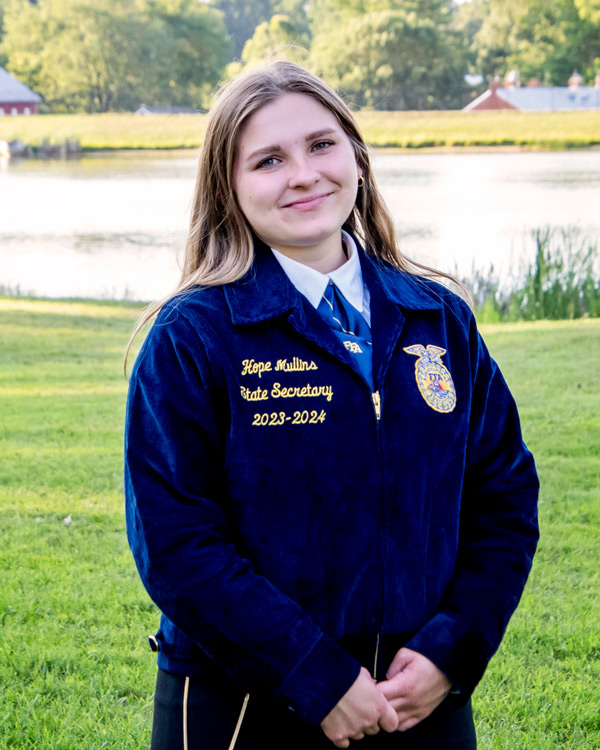 Hope Mullins
State Secretary
2023-2024
SAE DESCRIPTION: I have completed three SAE's, two with my dairy goats one an entrepreneurship SAE where I studied efficiency, and the other a research SAE where I studied the effect of sire on linear appraisal. The final SAE I completed was an entrepreneurship SAE with my pigs, where I raised and sold my market hogs.
CAREER GOAL: Currently I am working towards a career in Agricultural education.
FFA FUN FACTS: I have gentled two wild mustangs.
ENCOURAGING WORDS: "Doubt kills more dreams than failure ever will." – Suzy Kassem