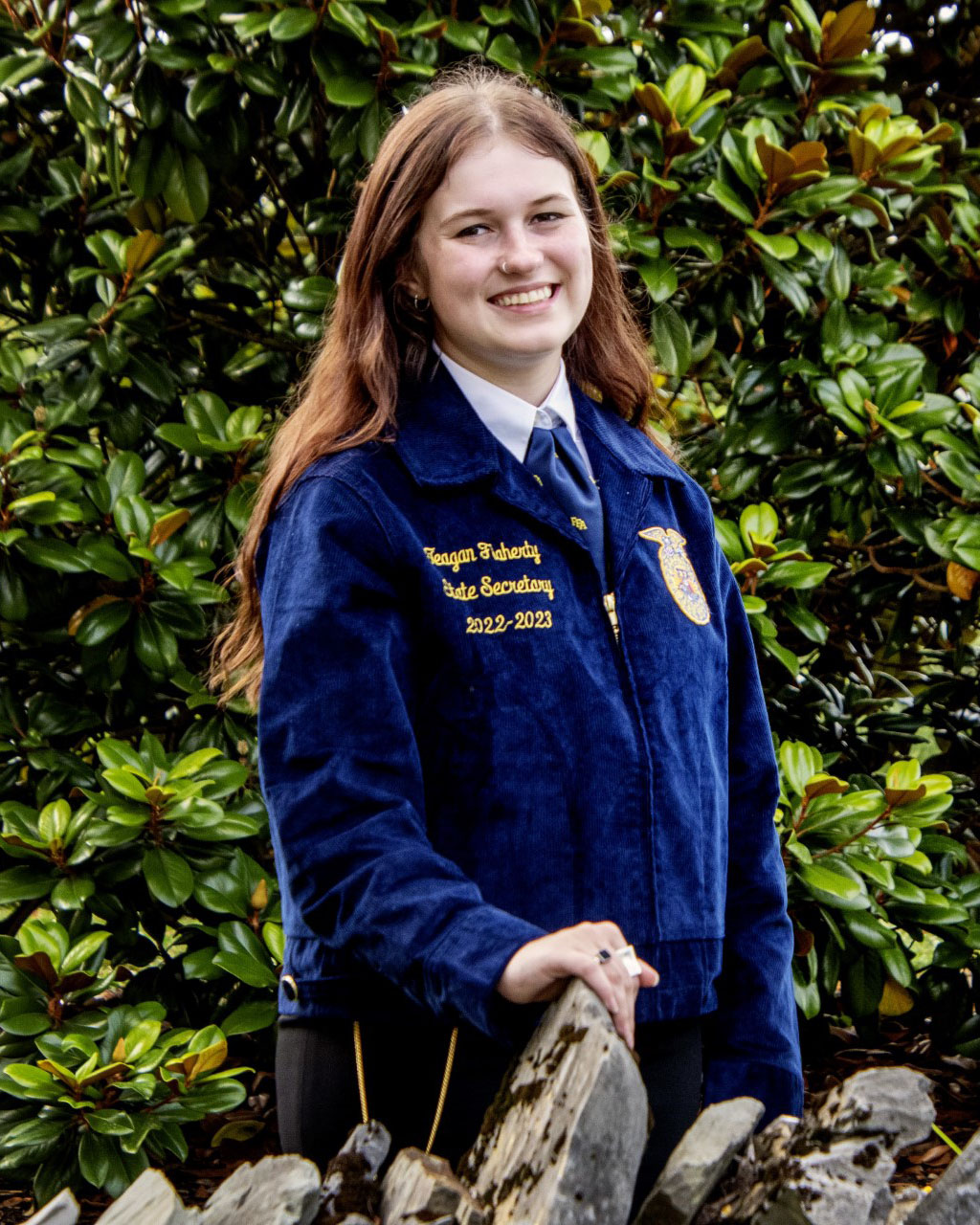 Teagan Flaherty
State Secretary
2022-2023
SAE DESCRIPTION: My SAE is in Natural Resources. I conducted research on the Monarch Butterfly and Milkweed Density with the Monarch Larve Monitoring Project.
CAREER GOAL: To work in integrated pest management.
FFA FUN FACTS: My home chapter, North Harford, is the home of our fistulated cow, Gracie!
ENCOURAGING WORDS: "Keep smiling. Let all anxiety fade before a competition. When you're tired or shy-busy or stressed, keep smiling. It might just make someone's day!"