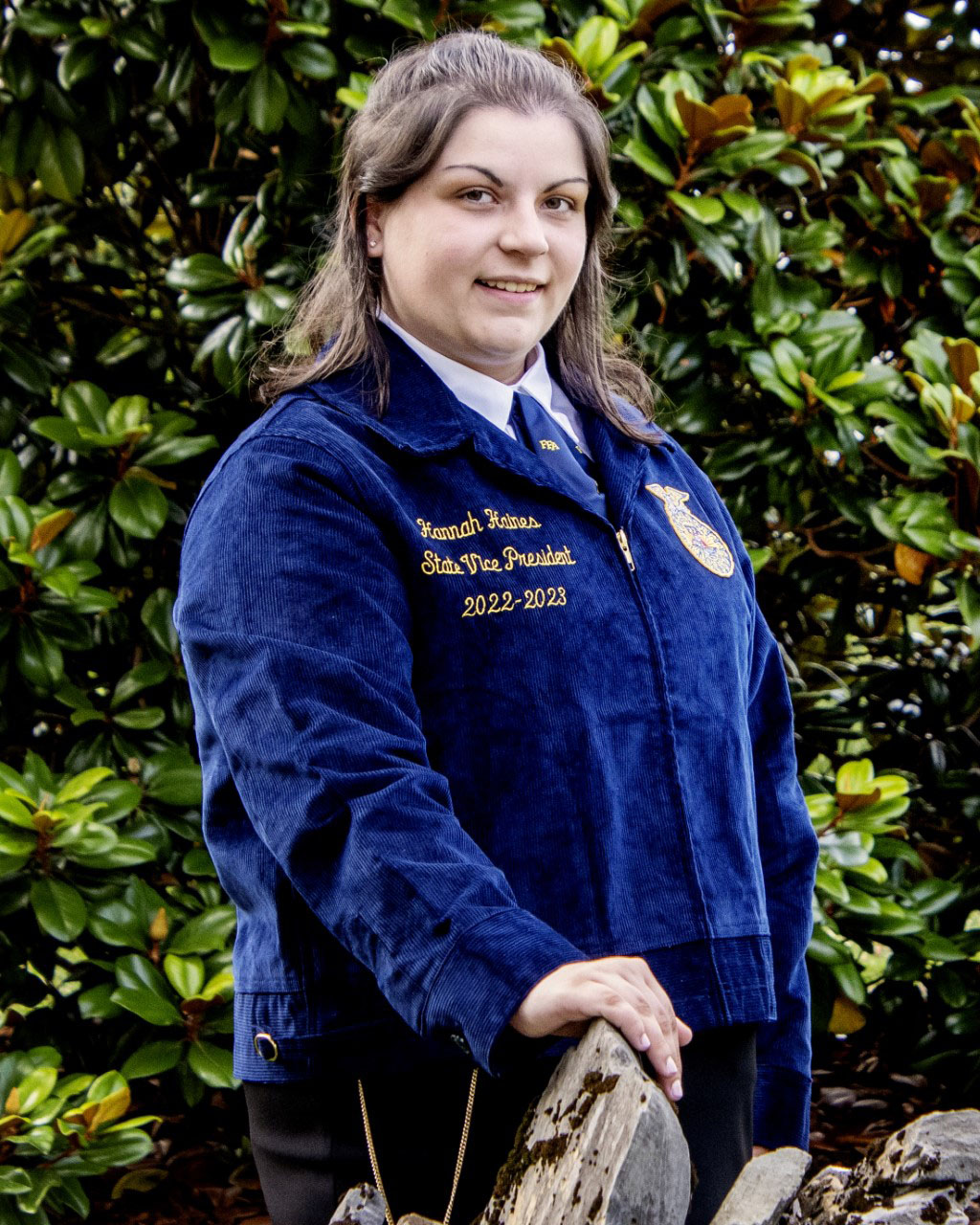 Hannah Haines
State Vice-President
2022-2023
SAE DESCRIPTION: My SAE is raising and breeding market boar goats.
CAREER GOAL: My career goal is to get a job in agriculture communications or agriculture education.
FFA FUN FACTS: I'm the first generation in my family to be in the FFA.
I always knew I wanted to be a FFA member since I was very young.
ENCOURAGING WORDS: "Life is meant for good friends and great adventures!"